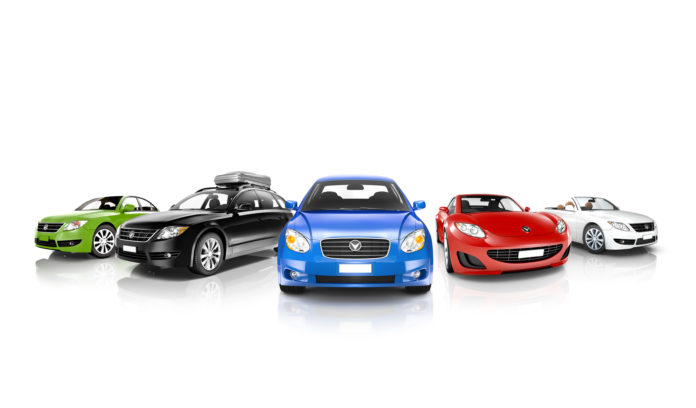 What Is A Sedan?
Also referred to as a saloon, a sedan is a passenger car that is usually composed of three main compartments: engine, passenger and cargo. The passenger compartment includes two rows of seats & ensures that there is enough space for adults. Generally, the cargo compartment is at the back, but some sedans have their engines at the rear instead. Some battery-electric liftbacks don't have an engine compartment- instead, they have front and back cargo compartments. This rear compartment can be used to carry more passengers too.
What Are The Different Types Of Sedans?
Sedans can be classified into 6 different types:
Chauffeured Sedans: Popularly known as limousine sedans, these cars have two different compartments for the driver and the passengers. Typically, the passenger compartment can hold two bench seats facing each other. Chauffeured sedans include some models of Cadillac, Rolls-Royce, and Mercedes-Benz. Corporations, governments, and big companies usually use these types of cars for their VIP guests and top executives. Some of these models can also be converted to limousines to seat around 20 passengers.
Hatchback Sedans: These cars have the fastback silhouette, but their entire rear is lifted by a liftgate or hatch instead of a trunk lid. For a car that has four doors and a rear liftgate, other terms used include liftgate sedan, five-door sedan, four-door hatchback, and five-door hatchback. Examples of hatchback sedans include the Chevrolet Malibu Maxx and the Audi A5 Sportback. Some popular hatchback sedans with two-door and three-door configurations include the Ford Focus, Chevrolet Chevette, Ford Fiesta and Volkswagen Golf.
Hardtop Sedans: Usually, a hardtop sedan does not have a center to support the roof at the back of the front doors.  It gives better visibility due to its 'pillarless' body design. It is known to have a firm structure with its stringer underbody. For almost 10 years, many car manufacturers sold these sedans as sport sedans. Using this strategy made its design extremely popular among buyers. Manufacturers then started to make these sedans lighter and stronger. This led to the launch of newer sedan models known as pillared sedans or pillared hardtops.
Fastback Sedans: A fastback is a two-box sedan, which has a slope that starts from the roof and goes until the base of the decklid or the trunk lid. Some sedans also come in the one-box configuration and have their windshields raked sharply from the hood or bonnet. In such cars, the back window slopes to the rear of the car, which results in a short deck at the back. The four-door 2006 JDM Honda Civic is one such example. Since the roof to rear bodyline of this car is not continuous, it is not considered as a fastback.
Notchback Sedans: This sedan follows a three-box configuration. The volume of the trunk and the passenger area is different: this difference can only be observed from the side. The back window has a very prominent angle towards the roof. The roof is located on a single plane, which is generally parallel to the ground.
Club Sedans: Based on the standard chassis, this sedan follows a two-or four-door form. Club sedans generally have a shorter roof and interior area. From the 1920s to the 1950s, this design was popular for all luxury cars in the U.S., when the term 'club' was considered classy. This type of sedan draws its inspiration from the Pullman passenger train's club car.
Now that you know all about the different types of sedans, you can easily pick one that matches all your requirements.