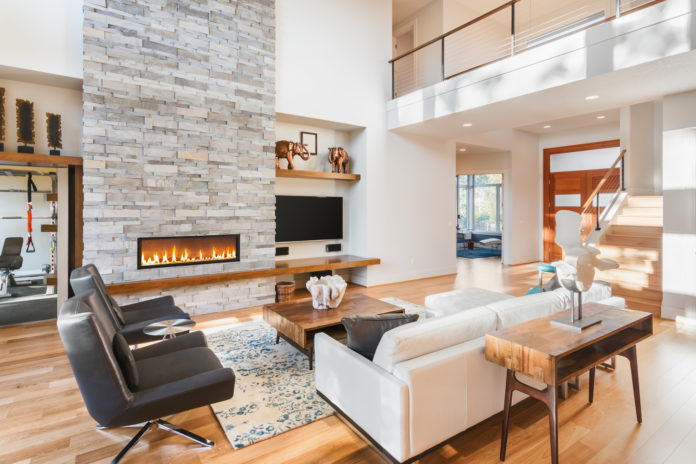 Quality family time, TV dinners, or entertaining guests – your living room sees a lot of action. You want to make sure it always looks inviting, comfortable and stylish. Here are five tips to give your space a makeover without breaking the bank.
Splash some paint on to create an accent wall: Neutral shades like eggshell white or off- white create the illusion of space but you can always paint one wall a bright shade to give the room a pop of color. Choose yolk yellow if you have a room with a lot of sunlight or royal blue to offset some art you want to hang up.
Personalize your space: Your living room shouldn't just reflect your tastes. It should tell a story about who you are and what interests you. A reader can set up an inexpensive bookshelf in the living room, while a traveler can use curios as décor or put up a world map with the places they've been to colored in.
Repurpose old furniture: Sanding down an old console and giving it a coat of paint will create a lovely distressed piece. You can also use a vintage trunk as seating. Always consider ways to update furniture and storage you already have.
Switch up the furnishings: You can change the entire look of your living room by changing your curtains, throw cushions or throw blankets and it doesn't cost a lot to do.
Layer rugs over carpeting: You can break up a fully carpeted living room with area rugs that designate certain spaces as seating or entertainment areas. This is also an opportunity to create visual texture. Use rugs in a similar pattern or color to maintain a cohesive look.