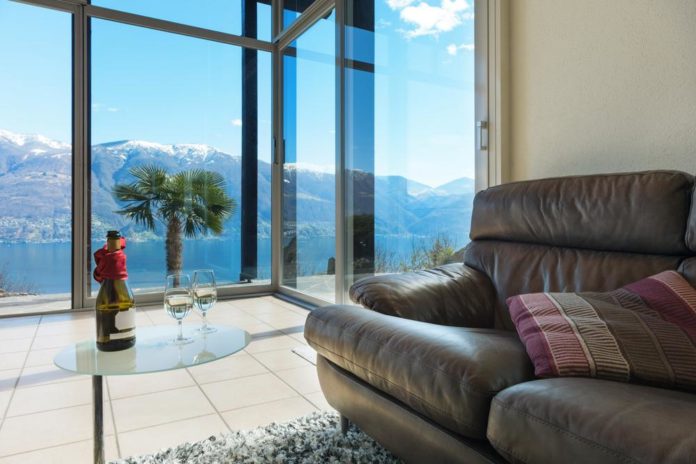 Hotel rooms with breathtaking views come at high costs. However, it's possible to get spectacular room views on a budget. Here are six ways to get a jaw-dropping view without burning a hole in your pocket:
Book Two Rooms For Separate Days
If you're staying in a hotel for a week, book a no-view hotel room for the first five nights, then upgrade to a room with a spectacular view for the last two nights. That way, you can explore the city for the first few days and then relax for the last two nights with great views. At times, the front desk might give you an upgrade for free if the hotel is not full and they know you're upgrading mid-stay.
Book A Hotel With A Panoramic Rooftop
After exploring the city, when all you're doing is sleeping in your room, it doesn't make sense spending extra dollars on those views. Instead, book a hotel with rooftops that overlook the city, where you can relax and enjoy the view while sipping on your cocktail.
Explore The Hotels Various Views
Research the hotel property before booking your room. You can check out traveler's photos online or visit the hotel booking site to view the room layout and photos. If you're unable to find them online, request the hotel to share that information with you.
To better understand the various views of the hotel, call the general manager or the reservation manager.  Learn more about the most popular rooms and different room views. Try to engage in a friendly conversation with the reservation manager. Ask them what their personal favorite room is. This will help build a rapport, resulting in them helping you get a good room with a great view.
See The Room First At Check-in
If you're travelling abroad and planning to book a locally owned hotel, make sure you ask to see the room first at check-in. Such hotels tend to keep their best rooms for regular customers, rather than giving it to one-time visitors. Request to see the room when you're checking-in so that if the view is not good, you can ask to see other rooms with a view and request a change.   
Connect With Hoteliers On Social Media
Most luxury hotels are active on social media. Make sure you take good photos and tag the hotel.  If you intend to stay longer, a hotelier might upgrade you to a room with a picturesque room and view.