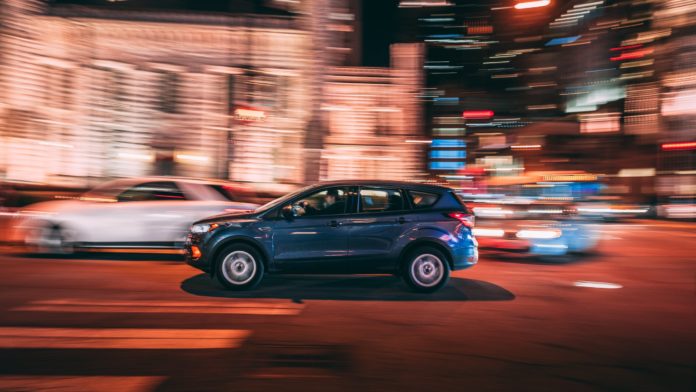 If you're searching for a family car, you've probably considered the pros and cons of both SUVs or crossovers. It's also possible you've wondered "What's the difference?". With manufacturers and salespeople blurring the lines between the two, the average consumer will definitely end up confused. 
We've put together some of the easiest ways for you to differentiate between SUVs and crossovers.
The official distinction is based on how the vehicle is built. SUVs use body-on-frame construction where the body is formed separately from the frame and placed together later. 
Crossovers, on the other hand, have a unibody design which means the body and frame are all in one piece. The unibody build is short for 'unitized' body or 'unitary' body and refers mostly to construction. Since the 1960s computer-aided design and innovations in manufacturing technology have all come together to make this method the preferred choice for most manufacturers. Vehicles made in this manner are usually lighter and allow for more passenger and cargo space. The downside, damages are generally more expensive, and you'd need a professional service to manage even small issues, unlike body on frame vehicles.
Theoretically, this description is correct and works. But it doesn't always work in real life. The average consumer often finds themselves referring to car-like, unibody vehicles as SUVs even though they're usually crossovers. 
Take, for example, the Ford Explorer, Jeep Grand Cherokee or Toyota Highlander. In spite of appearance and marketing, all of these are often thought of as SUVs because of their design. 
What's the problem? In the past, SUVs were tied to the idea of clunky, massive, gas-guzzling vehicles which was enough to put off customers looking for more sleek, fuel-efficient automobiles. This was when the term "Crossover" came to be used. It perfectly described this new breed of vehicle that was crossing over from an SUV to the drivability and fuel efficiency of a car – something that shoppers were looking for.
So, if you aren't sure if the one you like is an SUV or a Crossover, we suggest sticking with the acronym 'SUV'. It's an old standing one that still conveys the idea of an all-wheel drive and raised ground clearance. The details can be explained later.
Famous with families and people who have larger groups to move around, the Grand Cherokee, Explorer, Highlander, Lexus RX, and Acura MDX are technically crossovers. 
Crossovers today are available in a variety of formats that include hybrids and luxury options. So if you're looking for a big vehicle or need your automobile to tow or be able to off-road a bit, you should be looking at the SUV segment. But, if you prefer the more compact design and functionality of a car to an SUV, the Crossover segment is where you will most likely find your perfect fit. Plus you'd be pleasantly surprised at the number of budget and fuel-saving options you'd get too!