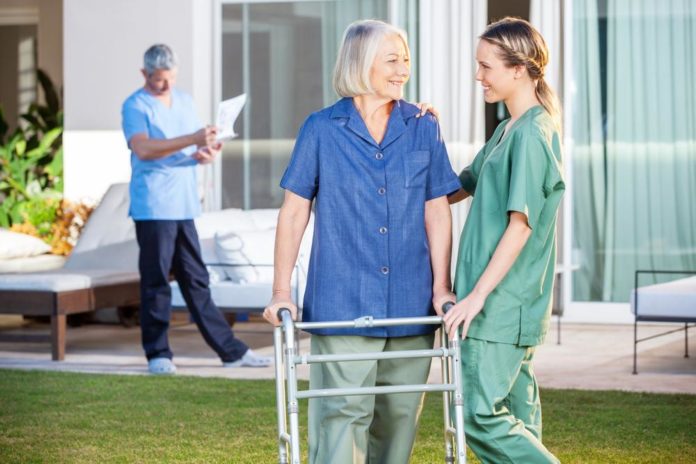 There are several types of senior facilities with their own level of care, costs, and independence. The choice always depends on a variety of factors, such as current health, lifestyle, and budget.
For seniors who wish to live their life independently, the following are the different types of communities you can consider:
Independent Living Facilities
This type of facility is perfect for seniors who don't need assistance with their daily living but would love to live with other seniors in apartments or condominiums. These facilities include property maintenance of common areas such as the meeting rooms, pools and gym rooms. Other services may include housekeeping, dining facilities, transportation and social activities.
Retirement Communities
This type of community for active seniors is generally age-restricted, which requires at least one member to be 55+. Units may include single-family homes, manufactured housing or condominiums. Seniors have an option to buy rather than rent the facility and enjoy amenities like clubhouses, tennis courts, golf courses and pools. Communities may offer transportation to offsite events and organize events & activities.  
Continuing Care Retirement Communities (CCRCs)
This type of housing option allows seniors to move in once and stay there for the rest of their lives. Seniors are required to be independent to pay their own rent. As they grow older and need more assistance, they can move to the community's nursing home, memory care or assisted living facilities. Services and amenities that may be included are meals, housekeeping, emergency alert systems, medical services, fitness center, tennis courts, recreational activities, pool, and transportation.
Senior Housing Apartments
These are rental apartment communities designed for active seniors. This type of housing option is generally restricted to seniors aged 55+ or 62+. Amenities and services may include community dining rooms, common areas, housekeeping, transportation and social activities.
Senior Cohousing
For active seniors who want a more communal lifestyle, this type of housing option is an excellent choice. Cohousing communities are single-family homes centered around a common building. It is run by residents and based on common interests. Residents often socialize together, offer support and share cooking duties.
Faith-based retirement communities
For active seniors who wish to stay with other seniors belonging to their religious faith, a faith-based facility is a great choice. Amenities in these communities are differentiated by on-site activities, such as prayer meetings, religious study groups, worship services and meals with religious dietary restrictions.
Armed Forces Retirement Home
This a continuing care retirement community for retired military veterans that are 60+ and can live independently. Amenities and services offered may include, all meals, fitness centers, medical services, emergency alert systems, recreational activities and transportation.