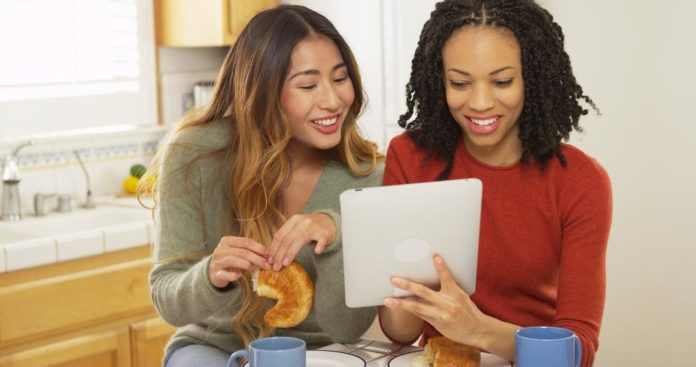 Knowing why you need a tablet is an important question to answer before making a purchase decision. Tablets are not necessarily inexpensive and are considered to be more of a lifestyle product than a functional one. So before you break the bank, let's discuss a few reasons to buy a tablet.
Tablets Can Be Great E-readers 
Using a tablet for the reading experience might not be a popular decision but users often open PDFs, comics and long web articles on tablets. Additionally, sometimes reading certain books and infographics can be more fun in full color. That is something a kindle cannot offer.
They Are Portable And Productive
Tablets are easily portable compared to laptops or desktops. It can be used while traveling, commuting to work, just before hitting the sack and in many situations where the size and weight of the tablet won't be an issue. Compared to laptops and desktops, tablets allow you to start and restart programs and applications faster, thus helping you be more productive.
Better Than Older Laptops
Older laptops take quite a lot of time to start, restart and open programs. Advanced tablets can ease this struggle and let you work or play seamlessly.
Tablets Are Great For Meetings
Apart from playing Angry Birds in boring meetings, tablets also have a lot of functional use in professional situations. Whether it's taking notes or maintaining the minutes of the meeting, tablets can be used for many purposes in a professional setup.
Great For Sharing Photos And 1-on-1 Presentations
As a communal photo-sharing platform, tablets are filled with features that can help individuals showcase their presentations.
Ideal For Movies And Music
Tablets offer a much better viewing experience compared to smartphones or laptops. They offer family entertainment on long drives and can also be carried on a flight so you don't miss out on your daily Netflix binge.
They are cheaper than a new laptop
The development of tablets has seen them get powerful enough to compete with laptops. But, in terms of the price range as well, a tablet is a better deal than a laptop.
Tablets Don't Crash
A quick restart is all it takes to get a tablet back on track. Tablets barely crash as they are powerful enough to carry the load of a laptop.
Tablets Are Good For Travel
Tablets can carry your books, music, many movies, and TV shows and all the data you need to work with when working remotely. This makes tablets a great travel company.
Tablets Are Uber Cool
With a futuristic design and stunning looks, tablets are getting widely popular as the next big thing among gadgets. Many freelance artists, business analysts, and other professionals have moved all their work on to their tablets, in order to be ready to talk business without having to wait.