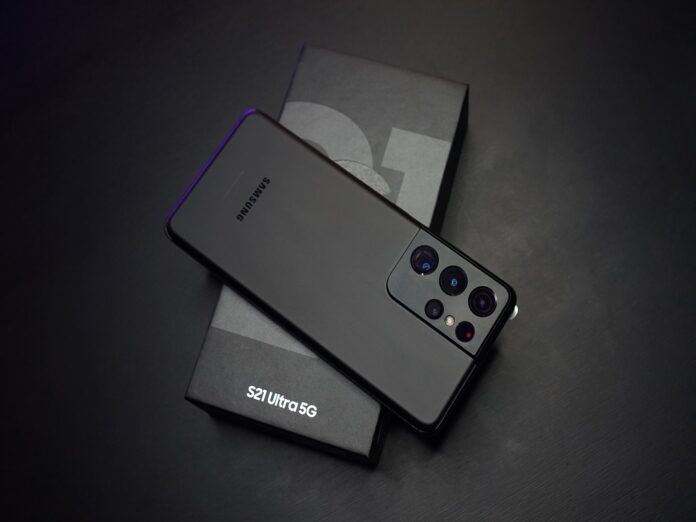 Over the last few years, we've seen a massive range of new phone models entering the market. This is our ultimate compilation of the best handsets you can shop right now.
Samsung Galaxy S21 Ultra – Top-tier phone on the market
It has the best camera, phenomenal power, great battery life, solid design, and a whole host of other amazing features.
SPECIFICATIONS
Weight: 227g
Dimensions: 165.1 x 75.6 x 8.9 mm
OS: Android 11Screen size: 6.8-inch
Resolution: 1440 x 3200
CPU: Snapdragon 888 / Exynos 2100
RAM: 12GB / 16GB
Storage: 128GB/256GB/512GB
Battery: 5,000mAh
Rear camera: 108MP + 10MP + 10MP + 12MP
Front camera: 40MP
REASONS TO BUY
The best camera zooming feature.
Stunning design
REASONS TO AVOID
Expensive
Doesn't have a microSD card slot
iPhone 12 / iPhone 12 mini – Get the most bang for your buck
This one offers iPhone Pro-level features at a cheaper rate.
SPECIFICATIONS
Weight: 134g / 164g
Dimensions: 131.5mm x 64.2mm x 7.4mm / 146.7mm x 71.5mm x 7.4 mm
OS: iOS 14
Screen size: 5.4-inch / 6.1-inch
Resolution: 1080 x 2340 / 1170 x 2532
CPU: A14 Bionic
RAM: 4GB
Storage: 64GB/128GB/256GB
Rear camera: 12MP+12MP
Front camera: 12MP
REASONS TO BUY
Colorful OLED display
Future-proofed with 5G
REASONS TO AVOID
Cameras are similar to the last iPhone 11
Battery life is okay
OnePlus 8 Pro – Value for money
The model offers 5G, a 120Hz screen refresh rate, a great camera with 3x optical zoom, and super-fast wireless charging at an affordable rate, compared to its competitors, Samsung and Apple.
SPECIFICATIONS
Weight: 199g
Dimensions: 165.3 x 74.35 x 8.5mm
OS: Android 10
Screen size: 6.78-inch
Resolution: 3168 x 1440
CPU: Snapdragon 865
RAM: 8/12GB
Storage: 128/256GB
Battery: 4,510mAh
Rear camera: 48MP+48MP+5MP+8MP
Front camera: 16MP
REASONS TO BUY
Best display
5G
Reverse & fast wireless charging
REASONS TO AVOID
Expensive
Less storage
Google Pixel 5 – Top camera phone
One of the best phones for photographers. Features slim bezels making it a perfect choice for those who like to text one-handed.
SPECIFICATIONS 
Weight: 151g
Dimensions: 144.7mm x 70.4mm x 8mm
OS: Android 11
Screen size: 6-inch
Resolution: 2340 x 1080
CPU: Snapdragon 765G
RAM: 8GB
Storage: 128GB
Battery: 4000mAh
Rear camera: 16MP + 12MP
Front camera: 8MP
REASONS TO BUY
Better camera software
Metal case
REASONS TO AVOID
No telephoto
Middling night photography
Motorola One 5G – Sleek big-battery phone for cheap
A good mid-range phone and the cheapest 5G handset you can find in the U.S.
SPECIFICATIONS 
Weight: 210g
Dimensions: 167.9 x 73.9 x 8.9 mm
OS: Android 10
Screen size: 6.7-inch
Resolution: 2520 x 1080
CPU: Snapdragon 765
RAM: 4GBStorage: 128GB (up to 1TB with card)
Battery: 5,000mAh
Rear camera: 48MP + 8MP + 5MP
Front camera: 16MP
REASONS TO BUY
Colossal battery
Triple rear camera
Cheapest 5G phone
REASONS TO AVOID
Outshined by other mid-range 5G
Back plastic feels cheap
Other options you can consider:
Samsung Galaxy S21
iPhone 12 Pro / iPhone 12 Pro Max
Samsung Galaxy Note 20 Ultra
iPhone SE 2020
Samsung Galaxy S20 Fan Edition
OnePlus 8
Samsung Galaxy S20 / S20 Plus
iPhone 11
Google Pixel 4a
iPhone XR