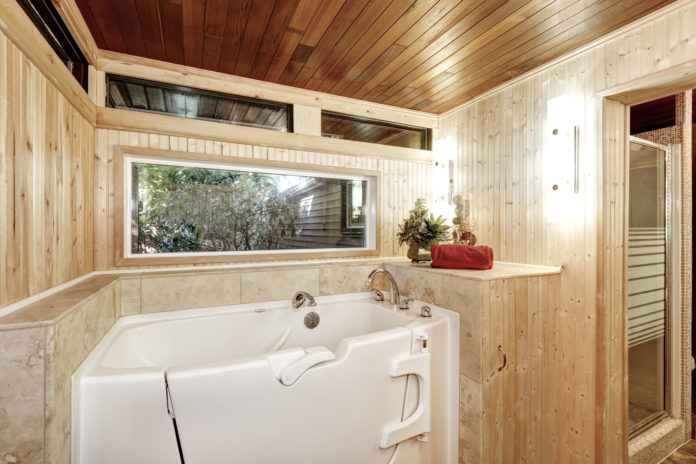 Now that you've reached retirement age, it's time to slow down, relax and enjoy everything that you've worked so hard for. What's better than a nice hot bath?
Many seniors prefer walk-in bathtubs since traditional bathtubs make it very difficult for them to climb into and out of. A luxury home upgrade and a safer and easier way to bathe: What more could you want?
With multiple walk-in tub options available today, choosing the right one could be tricky. Here are a few tips to help you choose the right one:
The Basics:

The specialty of walk-in bathtubs is that they have a watertight door and a much lower threshold to step over versus a standard bathtub. Apart from the low threshold, they also have anti-slip floors, a built-in seat, a handheld showerhead and grab bars. Some high-end models also offer features that are therapeutic for seniors with ailments like arthritis.

Depending on the layout and size of your bathroom, budget, and needs, you can choose from a wide range of tubs.
Quality Check:

When you choose a walk-in tub, ensure that the company chosen provides a lifetime warranty for a leak-proof door seal and lengthy warranties on the operating system and the tub. 

The Tub Size:

Most tubs have high walls and generally fit into the same space as that of a standard tub, without having to reconfigure your bathroom. In case it doesn't fit in your space, you can choose extension kits which will ensure that they fit well. 

Door Options:

Generally, these tubs have a door that opens inward. But there is also a variation with an outward opening door, which makes it easier to enter and exit. But keep in mind that since they swing outward, they might need more bathroom space. 

Tub Type:

Different companies have different types of tubs. A soaker tub is the most basic one. You can also opt for a therapeutic tub that either includes bubble massage air jets or whirlpool water jets, or both.

Fast Fill and Drain:

One disadvantage of these tubs is that the bather needs to sit in the tub as it fills and drains. To help with this, it is recommended to opt for a tub that has pump-assisted drainage systems and fast-filling faucets- these speed up the process considerably. 
Keep these key factors in mind while investing in a walk-in bathtub to enjoy a luxurious bathing experience in your golden years.