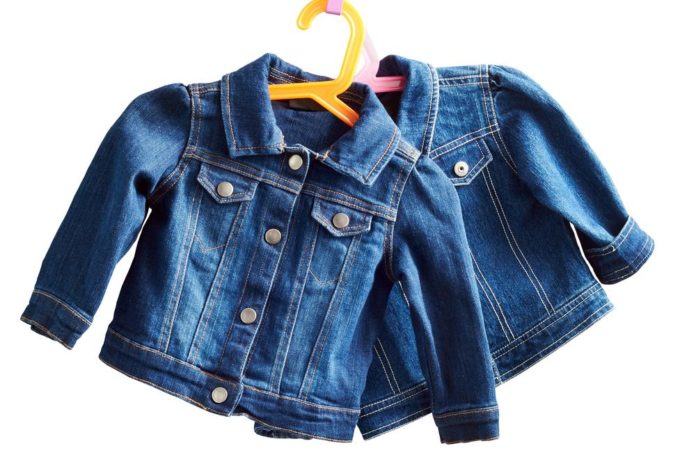 No matter what the season, a denim jacket is a must-have in your wardrobe. Due to its versatility, it can be the finishing touch for almost any outfit. Follow these tips to pair a denim jacket with almost anything:
Of course, you can wear denim on denim! It's really more about the proportions- the denim doesn't necessarily have to match. Accessorize simply. The touch of a baseball cap, ankle strap heels, and a crisp white button-down keep things polished and sophisticated.
Denim As A Layering Piece
A denim jacket is perfect for layering in the cold weather. For added warmth, pair it with a puffer jacket in a pop of color. Wearing accessories in bright hues will definitely amp up the wow factor. 
Try white, pink, black, red or an autumnal shade of green: Denim doesn't always have to be blue!
Buttoned all the way to the top, a denim jacket is a perfect pairing with trousers or a skirt. 
Denim Jacket With A Dress
To tone down a formal dress, pair it with a denim jacket- this is the perfect way to make any outfit seem more relaxed. 
Denim Jacket With A Skirt
The perfect partner for a denim jacket is a pretty skirt. While the jacket gives it an edge, the skirt screams sweetness. Pair it with heels that have feminine details like sequins, dots or bows and the outfit is a perfect charm.
Denim Jacket With Athleisure
Heading out on a Sunday morning? Pair your cropped denim jacket with a hoodie and your favorite track pants. Your sweatpants and sweatshirts now have a new best friend! 
Denim Jacket With Detailing
For the fall season, try a denim jacket with leather or suede detailing for that edgy look.
A minimal belt really helps a distressed denim jacket. The added accessory doesn't just accentuate your waistline but also makes the jacket look more modern and upscale.