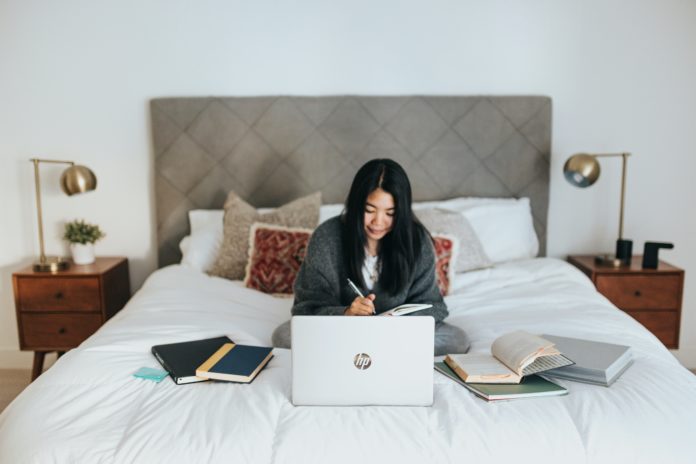 A college degree, no matter what your age, holds the potential to change your life multifold! Over time, online degrees have started gaining a lot of recognition across the globe. It is convenient to pursue with a busy schedule and is budget-friendly. But, you must make sure the institution you choose is recognized and celebrated. One of the most important factors for you to consider when deciding which online university to opt for is national accreditation. Why? Because it makes sure the university maintains a high standard for its faculty and focuses on the educational performance of students as well.
Here is a list of the top 5 nationally accredited online universities based on the affordability, range of programs offered, and the quality of the faculty:
American Public University System (APUS)
APUS offers courses that are designed to prepare and train graduates for popular and in-demand careers – from Law to Business Management, Environmental Studies to Logistics & Transportation, and more.
With affordable tuition that fits all budgets, APUS doesn't charge hidden fees. In fact, the university doesn't even charge admission or registration fees.
Penn State University – World Campus
With flexible programs to fit your busy schedules, Penn State World Campus offers students a choice between over 150 accredited programs ranging from undergrad certification courses to graduate programs. This school boasts of faculty from fields like Law and Public Policy, Energy and Sustainability, Education, and more!
Abraham Lincoln University
An online law school founded in 1996, this institute was designed with the sole purpose of giving busy working professionals a chance to study and broaden their skill sets. Abraham Lincoln University now has a wide variety of degree programs including Business Administration, Legal Studies, Criminal Justice, and more. Known as one of the most affordable universities in California, Abraham Lincoln University offers you quality education that fits your budget.
University of Arizona
With 80% of its student population working full-time, the University of Arizona offers remote learning programs that are specially designed to perfectly fit into their students' busy lives.
Grantham University
Grantham University, which has more than 60 years of experience in helping adults pursue higher education, charges one of the lowest tuition rates in the entire country! Students can opt for online associate, bachelor's, and master's degrees.