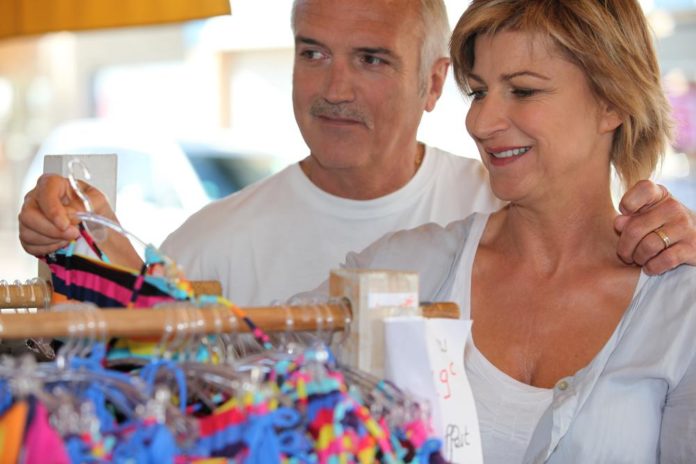 #1: The Lighting In This Dressing Room Could Make Anyone Feel Ugly- Even A Supermodel
Even thinking about trying on swimsuits puts you in a crummy mood- It's a scientific fact. It could be because of the way every dressing room shines a spotlight on each and every flaw. 
#2: I'm Definitely Heading To The Gym After This.
We still haven't found that one suit that ever made us think we deserve another piece of cake!
#3: Who Has Tried This On Before?
You can't help but wonder if the people before you follow the fitting-room etiquette of keeping their underwear on. Although there's a protective label on the crotch, BUT STILL…
#4: Why Do I Have To Stick To These Pieces Of The Set?
Why are stores so insistent on selling suits by the set when no two women have exactly the same body type? You could fit into a small size on the top, but probably a medium-size bottom looks better- Not fair isn't it?
#5: I DO NOT Want Another One-piece.
A one-piece is definitely more forgiving than a bikini. But if you've lost weight and want to flaunt your figure, go in for a two-piece instead. (You are now welcome to the even more frightening world of bikinis!)
#6: Is This String Tie Dependable?
While you're having some fun in the sun, you wouldn't want the tie to give you and leave you overly exposed. Unfortunately, this does happen in real life! 
#7: Is This Suit Going To Give Me Weird Tan Lines?
From criss-cross backs to complex cut-outs to multi-strap monokinis, spending a lot of time in the sun could land you with a maze-like pattern of tan lines- all thanks to the cutting-edge swimsuit designs. Protect yourself from the embarrassment (and the rays of course) with a good sunscreen and a nice cover-up. 
#8: Why Is Each Piece So Expensive?
For such tiny pieces of clothing, they sure do cost a lot!
#9: It Looks Like There Are Two Categories Of Swimsuits: One For The Elderly And One For The Elderly.
Whatever happened to the swimsuits for adults between 18 and 60?
#10: I Probably Don't Even Need A Swimsuit This Summer. I Heard It Might Be Rainy Anyway.
Although avoiding a trip to the fitting room sounds like a stellar plan, there's nothing like heading to the pool or beach with your family or friends. They always think you look great, regardless. So visit stores and find the swimsuit style that works best for you.