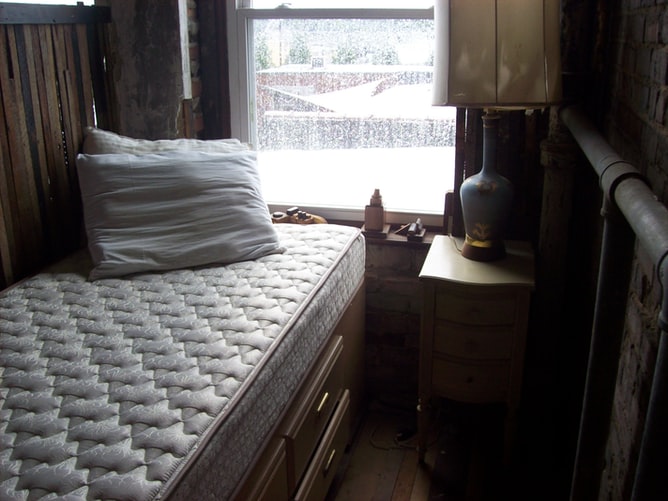 Finding a new mattress could be exhausting. Navigating from websites and stores, debating between springs and foam, choosing the right mattress size, and determining your budget can leave you feeling like you need a good nap!
Essentially, there are 3 common types of mattresses: innerspring, adjustable, and foam. While there's no "right" material to pick, here's how you can find the perfect mattress for you based on your needs:
If You Like a Bed with Bounce
Traditional innerspring styles may be firmer and have that familiar bouncy feel that you might like. While interconnected coils are extra-durable, individual "pocketed" coils (each covered with fabric) reduce the ripple effect that is caused when one moves on one side of the bed.
If You Want a Firmer Base
Memory foam options offer more pressure relief and have less spring. The thickness and density of the foam will help you determine the quality of the mattress and how deep you'll sink. The newer mattresses use many different layers of foam, with lighter, cooler ones on the top for comfort and heavier kinds on the bottom for support.
If You Prefer a Plush Top
Usually, innerspring mattresses either have a fiberfill or foam outer layer which is covered in quilted ticking. Don't be swayed by a thick-looking pillowtop as it could compress over time. If you want an uber-plush feel, it's recommended to choose a well-quilted, firmer mattress and then cover it with a replaceable mattress topper.
If You Sleep on Your Side
You'll prefer a surface that conforms to your shape and supports your body weight. While inner springs could have more pressure relief than some latex or foam mattresses, a soft foam mattress or one with built-in pressure relief points around the hips and shoulders could also work well for side sleepers.
If You Sleep on Your Stomach
A stomach-sleeper might not want an enveloping memory foam (since it might feel smothering). Instead, a firmer bed would be a better choice. Consider a dense innerspring, firm foam, or an air-filled mattress.
If You Have Allergies
Latex and foam are not only resistant to mold and dust mites, but are also inherently antimicrobial. If you opt for innerspring or air topped with fiberfill, ensure that you keep it in a cover that is allergen-resistant so you can keep the irritants at bay.
If You Have Back Pain
Latex or memory foam mattresses are ideal for those who suffer from back pain, as these mattresses mold to your body and provide support.