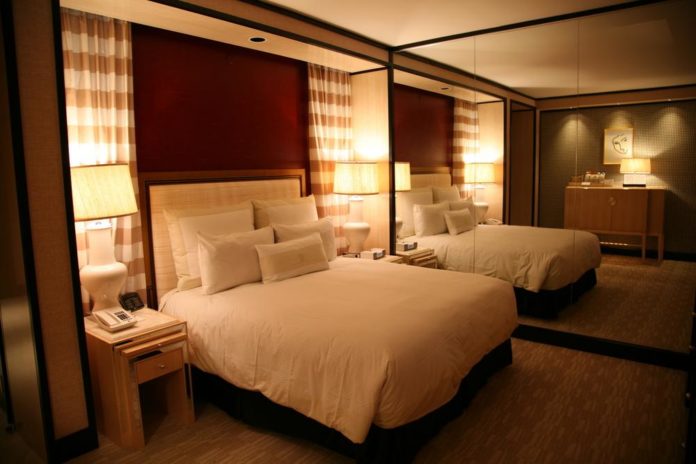 Before you blow your travel budget on a pricey hotel room, save money by comparing prices, haggling and being flexible with your location preferences.
Research Options
Check top travel sites to get an overview of hotels in your destination. Once you have a list of favorites, visit their websites to gather more information, along with promotion codes and free perks. Some hotel chains offer the best rate when you book directly, so make sure to compare deals across all sites.
Negotiate Your Price
Once you've done your homework it's time to pick up the phone. Ask the hotel if they can offer a better price. According to a survey by Consumer Reports, bargaining directly with the hotel yielded a better room or rate nearly 80% of the time.
Find Last-Minute Deals
Travelers can score low rates on quality hotel rooms with apps like HotelTonight, OneNight, and Priceline.com, which offers "tonight only" deals at 11 a.m. each day.
Bid On Rooms
Bidding on a room via Priceline.com's "Name Your Own Price" feature can yield great savings if you're flexible. You can select neighborhoods and star levels, but you won't know the name of the hotel until your bid is accepted.
Explore Accommodation Alternatives
If you're open to other lodging options, you can rent a room, apartment or entire house on sites like Airbnb and HomeAway. For budget travelers, hostels are a great option.
Pick A Different Location
Hotel rooms in the heart of the city typically cost more. You can usually find cheaper deals slightly away from the city center.
It's also important to keep in mind that seniors, government employees, students and members of the military may qualify for discounted hotel rates. Make sure you enquire about them before booking. The money you save on lodging can be spent in other ways that will make your vacation more memorable.