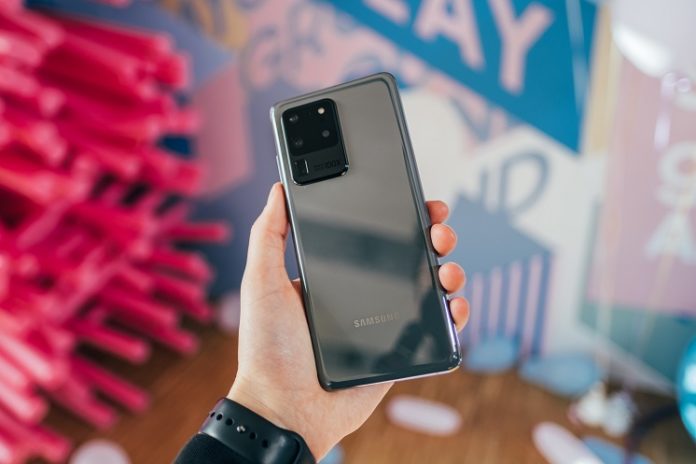 With an impressive range of specifications and a gorgeous design, Samsung Galaxy S20 is making a name for its flagship phone. With a bunch of different models to choose from, including versions that will run on a hyperfast 5G network, we thought it would be useful to compile some of the amazing features that Samsung's brought to the Galaxy S20 range, should you feel like pre-ordering the S20.
Camera With Details In Stunning Clarity
Samsung has always been known for its smartphone cameras. However, with the Galaxy S20, it has outdone itself yet again. Packed with a 64MP telephoto lens, as well as a 12MP wide-angle lens, this smartphone camera has capabilities like no other. S20's 30x zoom allows you to get up close to your subject. If video is more your thing, then you can utilize the stunning 8K resolution to shoot footage at 30FPS. You can also capture 33MP stills instantly while filming on the video camera.
Eye-catching Design With An Edge-to-edge Display
Samsung S20 comes with a 6.2-inch Infinity-O display that delivers crisp and clear resolution with truly deep and vibrant colors. Additionally, the 120Hz display makes every motion smoother than ever. The newly developed notches are also a thing of the past with the Samsung S20's edge-to-edge display and the punch-out for the front camera being smaller than ever. You can even customize your S20's colors, sharpness, saturation and accents. 
A Battery Life To Keep Up With What You Do
While smartphones have only increased in size every year, not all of them have been able to provide a battery capacity that can make optimum use of the smartphone's features. Samsung S20, on the other hand, is equipped with a full 4000mAh capacity that can keep you going. The S20+ and S20 Ultra come with a 4500mAh and 5000mAh battery capacity, respectively. More clever is the way it uses power, by channeling energy towards apps that you're currently using. If it runs out of juice, the super-fast charging feature makes sure you spend less time keeping your phone away for charging. 
Breathtaking Performance
Samsung S20's RAM can be compared with those in some laptops. A capacity of 8GB RAM allows the S20 to perform smoothly, regardless of which tasks are open on the phone. Thanks to the phone's Exynos 990 processor, the device is getting popular for mobile gaming. With massive storage capabilities and 5G connectivity, you can only expect to have the best gaming and entertainment experiences on the Samsung Galaxy S20s.
The Best Experience
While it's getting popular for its camera, there are tons of features in the Galaxy S20 that are grabbing attention. The One UI 2.0 is the latest version of Samsung's Android 10 experience. Samsung has worked around the basic android experience to complement it in a way that it always provides the best interaction and pleasure.