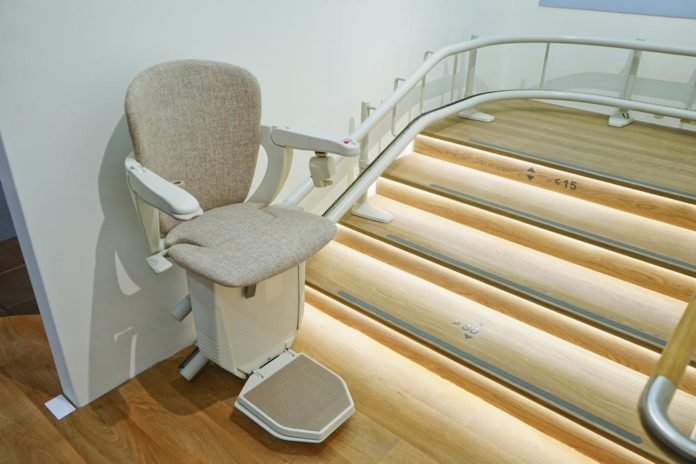 As you age climbing up and down the stairs can become too difficult. In cases like these there are usually two options to consider: 
Move to a senior living or assisted living facility, or

Stay at home with some modifications.
Even though both the options are feasible, many seniors prefer living in the comfort of their home and avoid the stress of having to move again.
If you suffer from limited mobility and stairs is your area of concern, a stairlift is a great option. Stair lift is a quick and affordable solution to safely access the upper levels of your house or the basement.
Indoor or outdoor, stairlifts can be installed on both straight and curved staircases. For straight staircases, a stairlift can be installed in a day. If you have curved stairs, the lift installation can take a few weeks from the date of purchase.
In comparison to a home elevator, a stair lift is an affordable option. There's no need for construction required when installing a stair lift, which saves you a good amount of time and money. Even though the stair lift reduces space on the staircase, you can fold up the footrest, seat, and armrests when not in use providing enough room for others to move on foot.
Unfortunately, stair lifts are not a recommended option for wheelchair or power chair users. To safely use the stair lift one must have the ability to get up from a chair without any assistance, which can be risky in the case of someone bound by a wheelchair or powerchair.
Having said that take a quick look at the list of pros and cons of a stair lift:
Pros:
Reasonably priced

No construction required

Offers a quick turnaround time

Quick & easy to install as well as remove

Allows others to still be able to use the staircase
Cons:
Has lower weight capabilities

Has constrained design options

Not recommended for wheelchair or power chair users

Only provides access from one floor to another (unless multiple lifts are installed)
To ensure the stairs are no longer a barrier at home, installing a stair lift is a great idea.