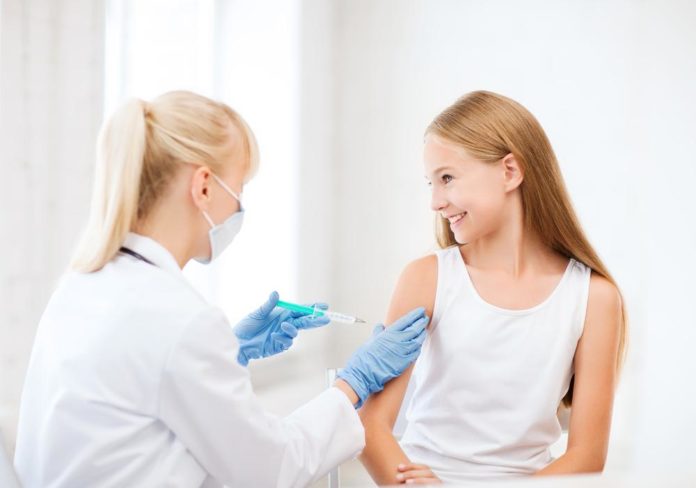 The flu vaccination is the number preventative measure that keeps you healthy in flu season. In most cases it will prevent you from getting infected entirely, but if you do get infected it will be a very mild, treatable case and you'll be back on your feet in no time.
Flu vaccinations are a paid expense so there is no reason not to get one. The flu vaccination contains some viruses that are common in influenza. Two weeks after getting the vaccine, your body develops antibodies which provides protection against the infection from those viruses. Flu vaccines in the US protect you against four different flu viruses. These are the influenza A (H1N1), an influenza A (H3N2) virus, and two influenza B viruses. There is also another category of flu vaccine known as the trivalent which guard against three different flu viruses: an influenza A (H1N1) virus, an influenza A (H3N2) virus, and one influenza B virus. In the trivalent category, two of the types of vaccines are recommended to people over 65 so that their bodies can develop better immunity to the virus.
Remember that children need two doses of the vaccine. The doses are usually given at least four weeks apart. Don't wait too late to get an appointment to administer the first dose. Schedule both doses for your child before flu season begins in October just to be safe. Now that you know how vaccines work, here are the top six reasons you should definitely get one for your children, any elderly person you are caring for and for yourself.
The vaccine is the number one preventative measure:

In 2017-2018, 6.2 million people who took the vaccine didn't get infected. Taking the vaccine can also reduce doctor visits by up to 60 percent. These numbers show how effective the vaccine is if you take it on time.

The vaccine will keep from getting hospitalized:

This is especially true for people who already suffer from chronic health conditions or a heart condition. Getting the vaccine will reduce the worsening and hospitalization for a flu-related illness that could complicate your condition.

The vaccine is highly recommended for pregnant women

: Several studies have shown that vaccinated women who are pregnant or have just had a baby are not likely to develop flu-related respiratory distress. A flu

vaccine given during pregnancy also helps protect the baby from flu for several months after birth.

In children, the vaccine reduces the risk of dying from the flu.
The vaccine reduces the severity of the flu: You may still get infected but it won't be debilitating, serious or fatal.
Vaccinations are important for the community: If you assume the risk of not getting vaccinated yourself, you will still leave people around you – especially babies, young children, the elderly and people with chronic health conditions – vulnerable to infection. Since the virus spreads through the air, even a cough or sneeze is enough for someone other than you to fall sick.