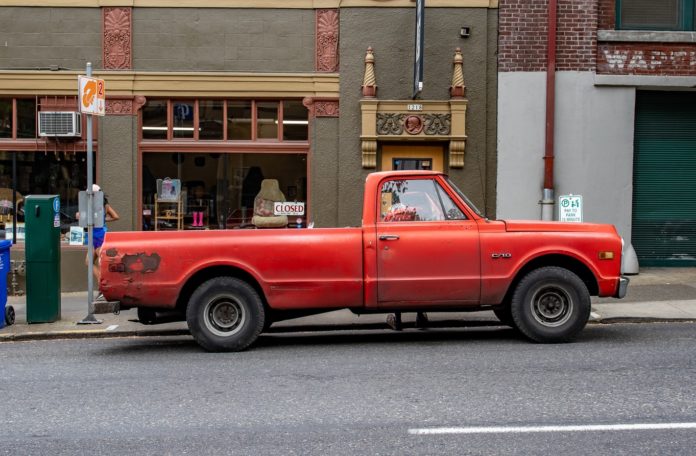 Shopping for a used pickup truck?
While there are some great models for sale in the market, you'll also find some that fall short of standards when it comes to safety, design, mechanical reliability, price, and functionality.  
Going by the negative reviews given by previous owners, we recommend you skip these five:
Ram fans may find this entry surprising, but the 2011 Ram 1500 received only a three-star safety rating from the National Highway Traffic Safety Administration and an unacceptable frontal crash rating of two stars.
When it comes to fuel economy, the underpowered V-6 engine performed no better than the optional V-8 and its standard equipment was less than satisfactory.
2004-2005 Chevrolet Colorado
Colorado – bigger than a small truck, smaller than a big truck – was a design winner, but unfortunately, its high style did not translate into high quality. An unusually high number of complaints were received about its air conditioning system, brakes, and other mechanical design flaws. Buyers also reported being plagued with constant check engine light illuminations thanks to engine problems including misfire faults.
Ford Trucks with a 5.4L Engine
On exceeding the 100,000-mile mark, the 5.4L 3-valve engines that powered Ford Trucks from 2004 to 2010 began developing camshaft phaser issues. There was a noticeable loss of power as the problem worsened, with clogged catalytic converters triggering check engine light illuminations.
The repair work, besides being expensive, was also a temporary solution. It merely masked the problem for short periods of time only to have the issue return, making an engine overhaul or replacement necessary. 
The Chevrolet SSR has a cool roadster design, a hardtop that transforms into a convertible, and a pickup bed in the back that makes it a great option for small truck buyers. What's not so great about it is that the vehicle suffers from a lack of actual functionality. The SSR, while powerful, has a high center of gravity that prevents it from handling like a roadster. The pickup chassis does not offer a comfortable ride with the top down. The bed of the SSR is too small to carry serious cargo and has a maximum capacity of just 2500 pounds. 
2008-2013 Cadillac Escalade EXT
When you purchase a Cadillac Escalade, what you're really getting is a Chevrolet Avalanche with show-off value, an upgraded interior, and a hefty price tag. If you're looking to haul cargo, it's advisable to invest in a finely appointed full-size pickup instead – you can rent a Cadillac for when you need to put on appearances.
Now that you're aware of the potential pitfalls of owning these trucks, we hope you steer clear of purchasing them.