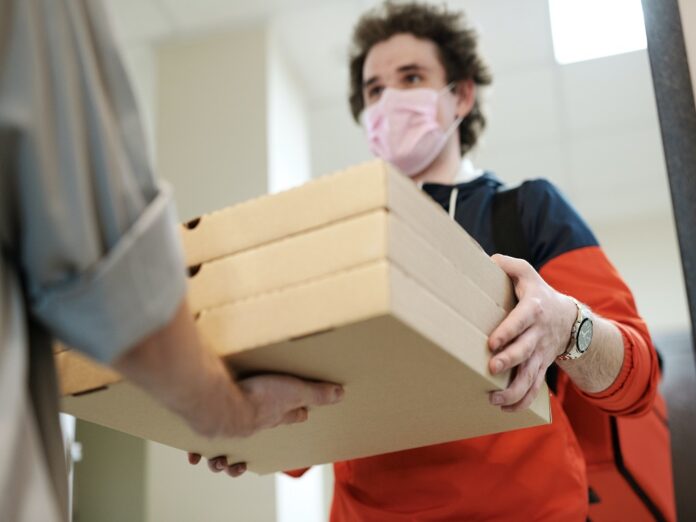 Whether it's pizza from a popular Italian restaurant or fast food from your favorite local chain, you can have what your heart desires, thanks to food delivery services. Here are the best ones right now.
Grubhub
There's a reason why Grubhub is the first name that comes to mind when we think of food delivery services. The meal delivery company has partnered with an extensive number of restaurants for a selection that can truly satisfy just about any food craving you have. While individual restaurants may have certain fees and order minimums, Grubhub does not charge anything extra (apart from the subscription fee) and provides hassle-free deliveries.
DoorDash
DoorDash now operates in 4,000 cities across the U.S., Canada, and Australia, and has partnered with numerous national chains and local eateries. The best part is that the DoorDash app includes a "Yum Score" for each restaurant that indicates the food quality, which can be very helpful. What's more, you can also order mixers and alcohol from local liquor stores, if the law in your state allows it.
Seamless
Seamless is another great food delivery service that ferries a wide variety of food from restaurants in your area. Like GrubHub, there's a membership plan that you can sign up for if you want to save on delivery costs, but using the app is free for all. While Seamless operates in many cities across the United States, it has the best presence in New York City.
Uber Eats
Uber Eats has quickly grown in popularity, thanks to its user-friendly interface and global reach. We love that Uber Eats supports cashless payments, but it does impose a 15% service fee. To enjoy free delivery, you'll need to get the $9.99-per-month Eats Pass.
Instacart
As appealing as it is, no one can survive on fast food alone. If your weekly menu requires groceries, Instacart is a great option. The delivery service app specializes in delivering things like household goods and groceries. And if your local stores sell ready-to-eat meals, Instacart can also get them to you.
We hope this list of top food delivery services is of help the next time you need to place an order!