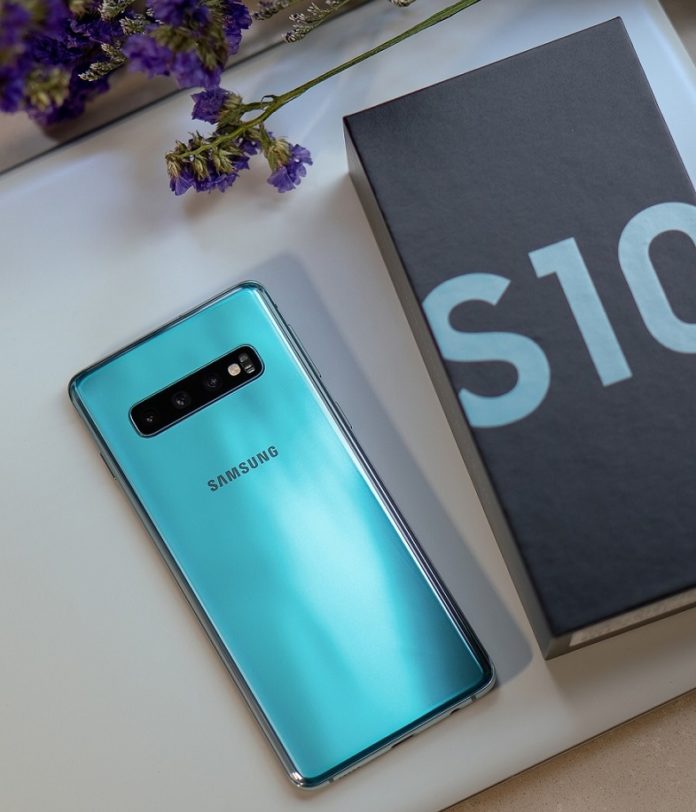 Samsung's S10 line has something on offer for every kind of smartphone user. Starting with the compact Samsung Galaxy S10e and ending at the premium Samsung Galaxy S10 5G, there are many different uses for each of these variants. Let's take a closer look at the principal features of the Samsung Galaxy S10 line of smartphones.
Qualcomm Snapdragon 855 Processor
Samsung S10 comes with a chipset that offers faster processing speeds, great memory capabilities and better battery life when compared to Snapdragon 845, its predecessor. 
The Qualcomm Snapdragon 855 processor fairs well in overall performance when put against several leading processors, including the iPhone XS's A12 Bionic. The processor is powerful enough to deliver the best performance whether in terms of gaming or viewing content or downloading and running heavy files and applications. There are enough reasons why it's considered android's fastest processor to date.
Cinematic Display
The Samsung Galaxy S10 models are equipped with a Quad HD+ Dynamic AMOLED Infinity-O Display. While that specification might overwhelm most smartphone buyers, it is just as impressive when put to use. It offers a range of vibrant colors, deep blacks and blue-light blocking technology. All the S10s come with cinematic-grade displays, laser-cut beveled edges and a punch-out front-facing camera. AMOLED Infinity-O takes your view to new heights by reducing strain on the eyes and making the smartphone experience more comfortable than ever.
Ultra-fast Wi-Fi 6
The S10s are some of the first phones to feature the latest generation of Wi-Fi. With the full Wi-Fi 6 compatibility, you will be able to handle a crowded network seamlessly, while most others will struggle with the same time. Clocking in at 9.6 GPS, Wi-Fi 6 does have the fastest data rates yet. But this means you will notice a remarkable increase in connection speeds, no matter what time of the day. This will help you get through tasks that require good internet connectivity.
IP68 Water Resistance
To understand the features of IP68, you first need to understand what it means. IP68 is a rating given to smartphones that can be submerged in water up to 1.5 meters. So the next time you're lounging at the pool or clicking sunset pictures while standing at the seashore, this feature will help your smartphone resist accidental water damage, raindrops and sea splashes. IP68 offers resistance from dust, dirt and sand as well. This makes your phone as adventurous as you. 
More Storage Than Ever
Samsung S10 comes with more than enough space for all your favorite apps, games, files and data. Whether it's archived full of pictures from the last 15 years or all the movies and shows that you've downloaded on Netflix for future viewing – with the Samsung Galaxy S10 models, you don't need to worry about regular data cleanups to keep the phone running smoothly.