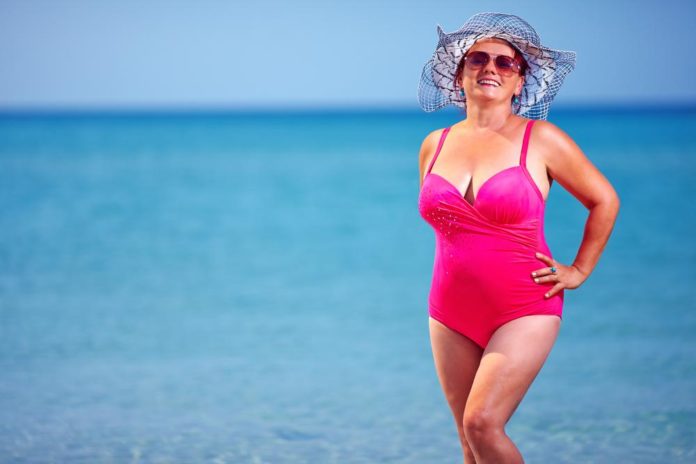 Summer is almost here and it's time for you to find a new swimsuit. If you're plus-size, chances are you always go for a one-piece. Well, it's time for that to change. Look irresistibly stylish with these bikinis and rock this summer! 
Love taking Instagram pictures at the beach? Leopard print is the way to go! Stand out and stay comfy at the beach with a wireless leopard print bikini. 
If you're looking for a high-quality bikini with impeccable fit, you should opt for a Summersalt bikinis. These bikinis are great for women who want a swimsuit that is minimal and comfortable. The great part about this bikini is that it doesn't look like a heavy-duty bra since most plus-size brands design swimsuits that look like grandma bras.
It's hard to say no to retro. Everybody loves cute polka dots and bright colors on bikinis.  If you're not comfortable showing too much cleavage, you can opt for a mid to full coverage bikini. You can also find a bikini style that is a merge between retro and trending elements. Plus! You can be sure that this bikini will still be cute five years into the future because well, retro never goes out of style!
If you want to try something a little sassy you can find a supporting bandeau top. Love sunbathing but hate bikini tan lines?  You can now soak the sun with no zebra stripes. If you want more support you could always add the straps back. 
Love floral prints? Brighten up the beach with your swimsuit. If you'd prefer to get the perfect fit and support you can find a lace-up back bikini. 
No matter what you pick, we're sure you'll look great! Enjoy the sunshine, cool waters, 
golden skin  & sandy beaches this summer!