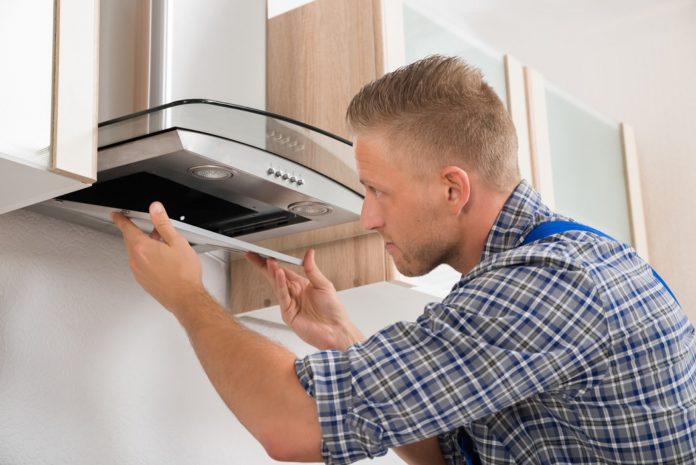 Roll up your sleeves and accomplish these home improvement projects in the new year:
Fix Squeaky Floor
You can easily eliminate squeaks by driving screws in the floor joists. You can start by simply walking around the house and taking note of the squeaky spots. While 2-in. screws work best in reducing the noise, if subfloors are thicker than 3/4 in., use 2-1/2-in. screws. Keep adding more screws until the screech is gone. To prevent squeaks from emerging again, you can add screws along all the floor joists.
Add Motion Detector Lighting
This type of lighting has proven effective in preventing criminal activities. The best part is that standard hard-wired models can be purchased for as little as $15. If managing a power source seems problematic, then buy ones that run on solar. However, the ones with solar power come at a high price.
Eliminate Radon
Colorless, odorless and tasteless, Radon is a radioactive gas, also called the 'silent killer'. It moves through spaces in the soil and can enter homes through cracks in the concrete slab or foundation. Prolonged exposure to radon can cause lung cancer. After smoking, radon is known to be the second leading cause of lung cancer.
Avoid comparing the levels of radon with your neighbor's house, as each house is distinct. Also, old or new, the age of your house doesn't matter. You can purchase a radon test kit at any hardware store for about $10. The kits involve setting a collector in your home for a week, which then is sent to a lab for analysis. If the test results give a high reading, contact a radon mitigation contractor immediately.
Clean-Up the Under-Cabinet Space
Laying down squares of self-adhesive vinyl tile can help you to keep your cabinet flooring neat & clean. Available for a dollar a square, they provide an easy to wipe & clean surface for less.
Change Damaged Window Screens
Sooner or later most window screens need fixing. While it's possible to patch small wear & tears, DIYers can also change the complete screen.  For beginners, this is a great DIY home improvement project that will not only help prevent insects from entering your home, but it will also make your windows or screen doors look more attractive.