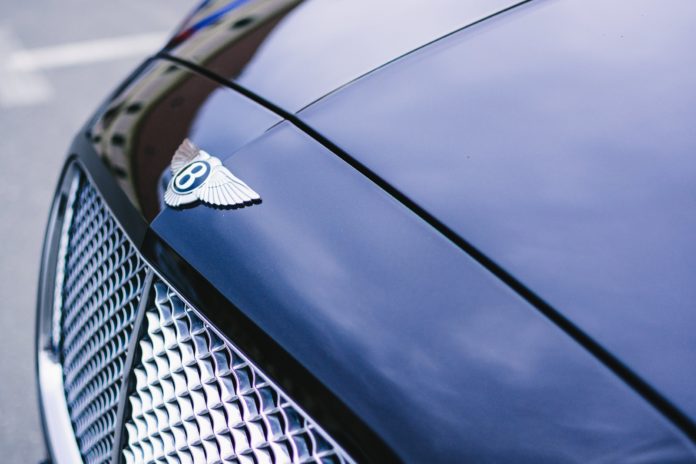 Six-Figure SUVs to blow your mind and your budget
SUVs and Crossovers are more popular now than they have ever been. This means automakers can safely test the limits of luxury, power and performance of their new models. But all these upgrades and innovations don't come cheap.
Many luxury SUVs today have coupe-like designs – sharply raked rear ends – but also offer sports-car-like performance. From SUV's that can match pace with race cars to ones with price tags comparable to real estate, check out this list of some of the most expensive SUVs on the market.
3 – 2019 Land Rover Range Rover SV Autobiography LWB ($209,500 | 557 Horsepower)
The iconic British automakers have a vehicle packed with luxury features with nearly unmatched off-roading prowess.
At the top of the line, the SV Autobiography LWB is outfitted with 24-way massaging front seats, a refrigerator sandwiched by the rear seats, four-zone climate control, and a rear-seat entertainment system with the 10-inch display. This is in addition to the spacious legroom thanks to the extended wheelbase. Luxury aside, the SV Autobiography LWB boasts a supercharged 5.0-liter V8 and goes from zero to 60 mph in a brisk 5.2 seconds. How's that for fantastic?
2 – 2019 Bentley Bentayga ($229,100 | 600 Horsepower)
Arguably the king of SUVs, the 2019 Bentley Bentayga has combined virtually everything – luxury, exclusivity, power and one-of-a-kind styling. With three powertrains to choose from, it can also be frighteningly fast. 
The top-of-the-line Bentayga goes from zero to 60 mph from a standstill in 3.8 seconds and has an incredibly long list of ways you can customize it. Pick from over 100 available paint schemes and trimmings or mix and match your own. If you so choose, you could have a cooled glovebox, hand-upholstered leather seats, Breitling analog clocks, drilled alloy foot pedals and real wood trim.
1 – 2019 Rolls-Royce Cullinan ($325,000 | 563 Horsepower)
Starting well above a whopping $300,000, the 2019 Rolls-Royce Cullinan is the most expensive production SUV on this list and in the market by a long shot. But with that price tag, your SUV is your oyster. The Cullinan boasts a massive twin-turbocharged 6.8-liter V12 engine and is deceptively quick. Going from with a zero to 60 mph time of 4.8 seconds, its best enjoyed for its sheer opulence, ride comfort and relaxation.
Infallible air suspension and an enviable Viewing Suite means two leather seats and a cocktail table emerge out of the cargo area at the push of a button. James Bond-like in every way you can think of, the Cullinan bestows on you bragging rights you'll keep for a long time to come.
With a price tag that well exceeds six figures come a lot of expectations, and these three seem to check all boxes. 2020 looks like it's poised to be the year for SUVs. And with such fantastic all-round vehicles at the top of their game, we sure hope so!