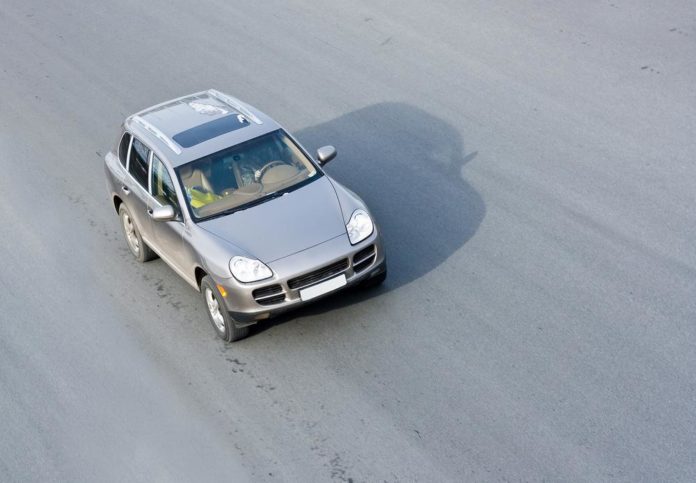 The acronym SUV stands for sport-utility vehicle, originally a no-frills truck with an extended cabin. Today they come in every size, shape, and capability. Most SUV's today stay true to the elevated ride height, wagon-style extended roofline and hatchback-style body of the original. This list breaks down the various types of SUVs available today so you can buy one that is perfect for you.
Subcompact SUVs
These are extra small models that may look like an ordinary high-riding hatchback perfect for small families. Don't let the size fool you though. They come with good off-road ability, great features and overall deliver on performance. Recommended models include the Hyundai Kona, the Kia Soul, the Jeep Renegade, and the Subaru Crosstrek.
Compact SUVs
Compact SUVs give you the feel of an SUV when you're behind the wheel. Most come with a decent amount of cargo space and enough room for rear-seat passengers. A well-priced option is the Hyundai Tucson but we also recommend the Honda CR-V for its functional and stylish interiors.
Small 3-Row SUV
This one is similar in size and shape to a compact SUV but accommodates three-row seating. The only downside to buying an SUV from this size category is that rear-seat passengers may feel a little cramped. The Volkswagen Tiguan and the Mitsubishi Outlander are sturdy picks.
Midsize SUV
Midsize SUVs are your best bet if you're going to be driving the family around or carpool a lot. There is a lot more cargo space, better engine power, and better-towing strength. The Toyota 4Runner has fantastic off-road ability while the Ford Edge had better tech. You can also get a Midsize SUV with 3-row seating. The Honda Pilot is an efficient 3 seat option.
Large SUVs
Popular in the 90s, this beast of a car comes with solid towing abilities and seating for up to nine. The downside is they aren't very comfortable to drive. The GMC Yukon XL offers a good dose of luxury alongside good performance. 
X-Small Luxury SUV
Expect upgrades from the large SUV that includes more sophisticated infotainment features and advanced driver aids. We recommend the Lexus and the BMWX1.
Small Luxury SUV
Luxury equipment, advanced technology, and a higher horsepower engine come with small luxury SUVs. Audi and Acura have good models in this group though the Mercedes-Benz is a crowd favorite.
Midsize Luxury SUV
If you prefer your SUV to have classy interiors along with exceptional powertrains, then the midsize luxury SUV is a better option for you. The Volkswagen group has two very different versions: the Porsche Cayenne and the Audi Q8. Other automakers like BMW have top of the line engines on their models. A midsize comes with either two rows or three rows.
Large Luxury SUV
These SUVs don't mess around when it comes to luxury. High-quality leather upholstery, premium stereo systems, power seats, big grilles, extended length variants make sure you dominate the road with this car. The Cadillac Escalade is a good American buy.
Super Luxury SUV
Travel like a celebrity with soft leather upholstery, wood inlays, crystal accents around the cabin and bespoke interiors. The V8 or 12-cylinder engines ensure that off-road capabilities are unparalleled. The Bentley Bentayga or the Lamborghini Urus are good options in this segment.